China Desk: your Asia Market Experts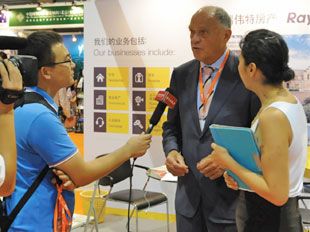 Want to promote your listings to Asian property buyers?
The Australian residential property market is witnessing a dramatic increase from Chinese buyers – both from China and from Chinese-Australians.
In today's market, achieving the highest possible price requires considering an Asia marketing strategy. Google data shows that Chinese interest in Australian real estate websites is up 60% year on year. So, to achieve the highest possible price today, Asian markets should be considered as part of your marketing strategy.
Ray White has been active in Asia for nearly 20 years and now has over 130 offices – including Indonesia which was ranked No. 1 Winner of TOP BRAND AWARD in the Property Agent Category 2013.
China Desk – Connecting Australia With Asia
Ray White has a multi-lingual China Desk team located in Sydney to assist it's agents to provide a broad range of or marketing options to cover these markets.
Our China experts, Sen Wang and Marcus Ng, understand what property buyers in Asia want and where they go to find it. They specialise in translating and distributing marketing material as well as organising presentations, trade shows and display suites plus much more.
Marketing
Ray White Burwood have developed a range of marketing packages and resources to help market properties to the Chinese-Australian market via newpaper and digital media. Our Ray White China website provides links to all properties listed in Australia by Ray White offices.
Click Here to visit the Ray White China website